If you have been following my blog you know that when we went to Whiteface Mountain last summer I was not too keen on walking up the side of the mountain so I took the elevator. The photo that I am showing off today is one that I included on a LO posted on my
June 23rd blog
. On today's LO I am using the photo by itself.
It is the selfie that I took of myself while I was waiting for the rest of my family to reach the top of the mountain. As you can tell from my glasses and hair the sun was shining and the wind was blowing. I used the July sketch from
Kitchen Keepsake
and the color challenge at
Challenge YOURself
as inspiration for this LO.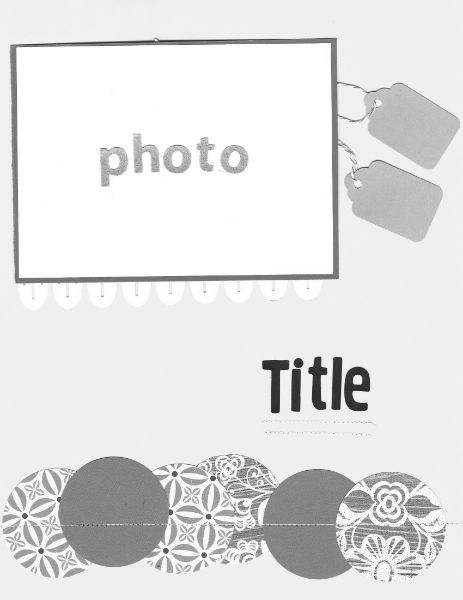 I spritzed my teal background paper. I cut a square from some purplish textured paper. I then cut rectangles from a patterned paper that had the colors from the color pallette and a plain gray piece of paper. I layered these under my photo. I added the ribbon near the bottom of these layers. I used a canvas tag for my cluster and added a velum circle and a star on top of it. I also added my journalling to a scrap piece of paper. I used big white sticker letters for my title and some keys in a line under it all. This photo shows the cluster and journalling. You can also see that I inked the edges of all the papers I put under my photo.
I'd like to say that I had a great time on this day, but I would have to say it was a scary time for me. After we drove back down the mountain we went to lunch and played min-putt. These were the parts of the day that I enjoyed.
To see the sketch challenge and the color challenge go to these blogs:
Thanks for stopping by today.