My son, Connor, wanted a SMARTphone for quite some time. He used up his minutes on his tracfone very quickly. We were always buying him more......so that we, his parents, could keep in touch with him. Last July his wish came true.
I created this LO from my April
Scrapbook Circle
kit for their Challenge #72: As you wish.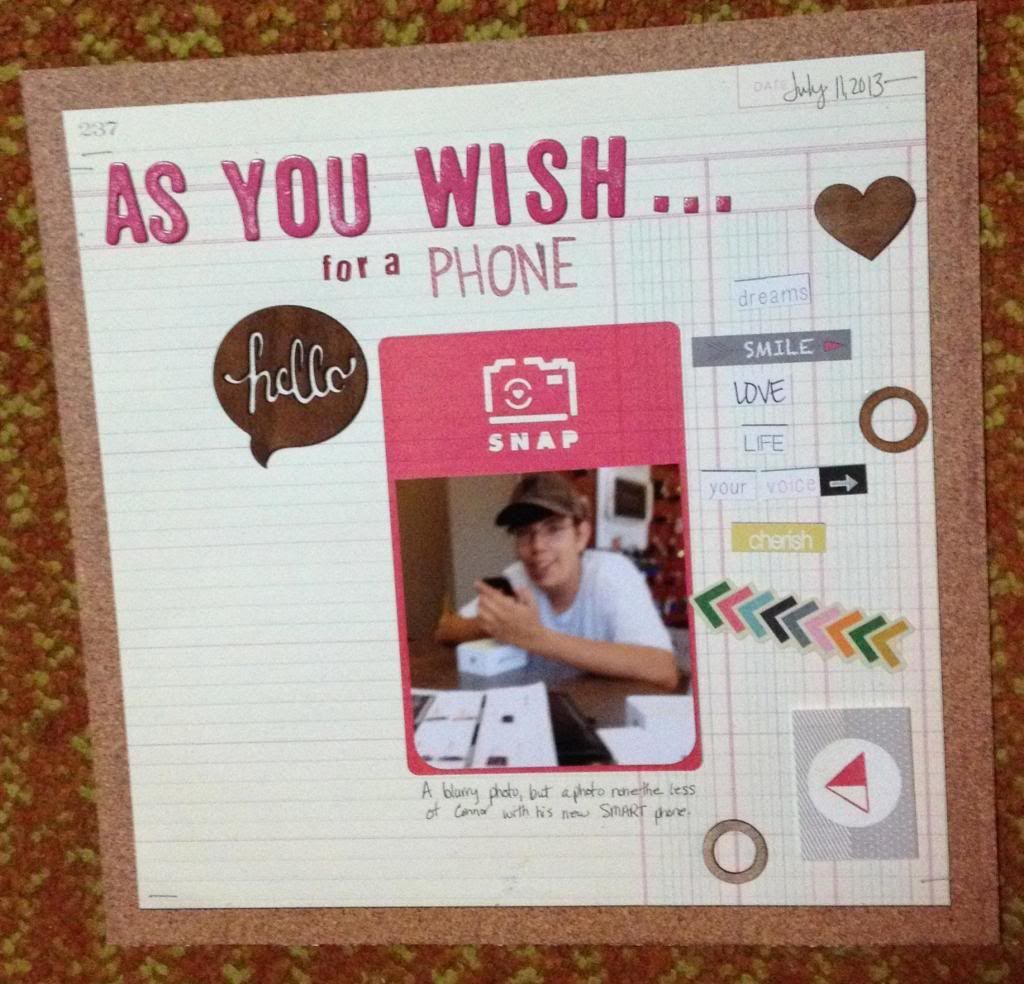 I took this photo at the store with my camera. Unfortunately the photo came out a little blurry. I had to scrap it anyway. Thanks for looking and I hope you get what you wish for.