Now that the New Year is here many of the Christmas decorations are put away and my house is about back to normal. I did make a few gift bags for presents to go in. Here is one that I made for my sister.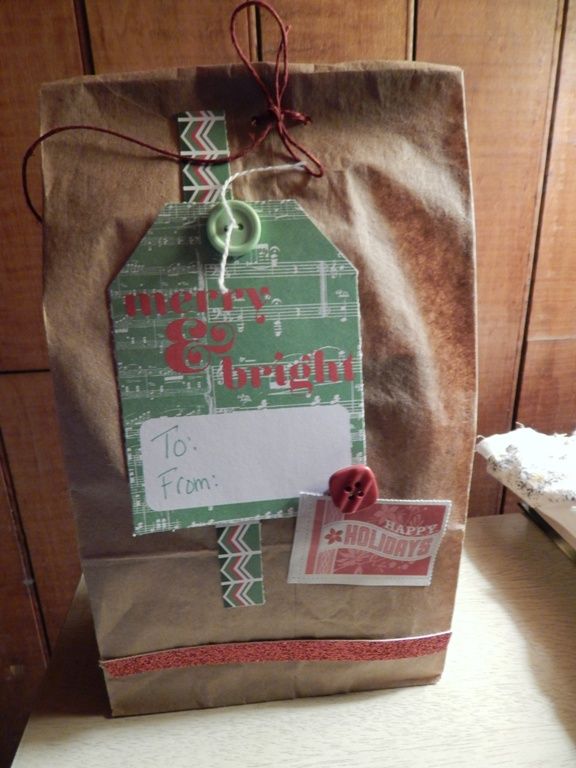 I used a journaling card from the December
Scrapbook Circle
kit and some of the other embellishments from the kit. It was a great way to use up some of my scraps after I made a few LOs. I know that my sister was happy her present and I was happy in how the gift bag turned out.