I created 2 LOs today for the Scrapbook Circle Challenges.
The first is for the November sketch. It has photos of my hubby and kids and one of hubby's parents. It was taken last November when we visited them for the holiday. It seems that my father-in-law wants to take our photo when we have our coats on and are ready to go out the door to go home. This time he wanted to also use up the film-------yes film-----------and so gave me the camera to take a photo of him and my mother-in-law.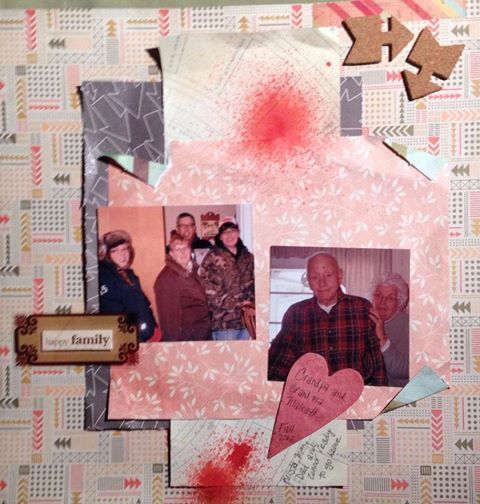 The second photo is from my son's 16th birthday. It includes my daughter who helped make the cake. This Lo is fro the November stickers challenge. I used most of my stickers on the right hand side of my LO all lined up. Then I added a few more on the left.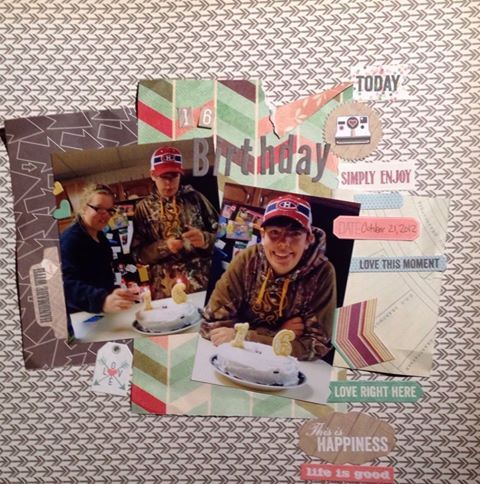 I used my November Scrapbook Circle kit to create both of these LOs. To see their kits and challenges click
here
.